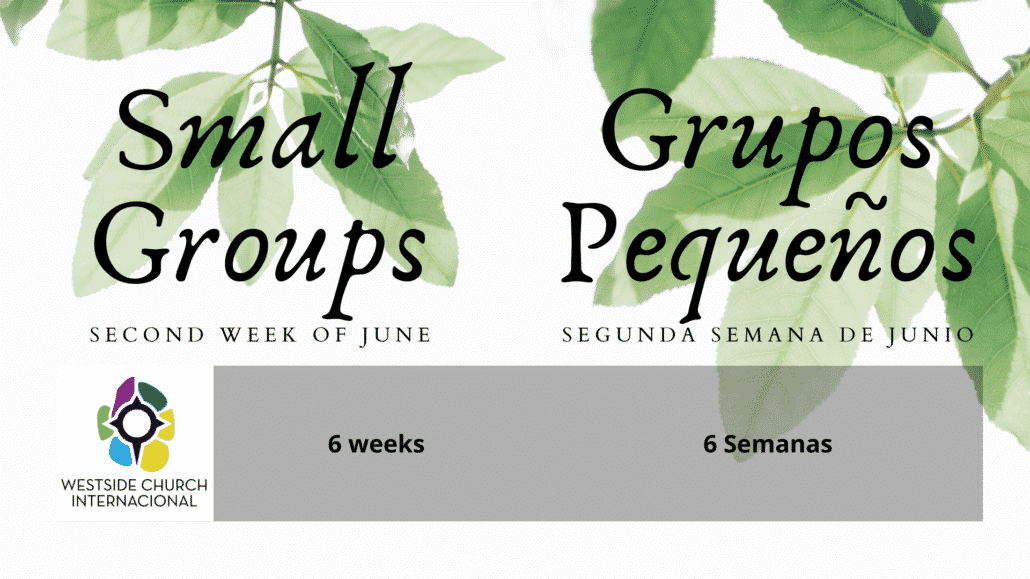 The small groups will go for 6 weeks and we will be talking about the sermon of that week. We encourage you to invite new friends. The purpose for the small groups this summer is not just to grow in our relationship with God, but to also reach out to those who do not know Him yet in a friendly/casual environment. We will have three small groups. We will send more details to each group during the weekend.
–
Mambo:
Tuesday at WCI – 7:00 pm
– David: Wednesday at the Warren's house – 6:30 pm
–
Hugo (group in Spanish):
Wednesday at WCI – 7:00 pm
Note: David's and Mambo's small group will be open to anybody who wants to join. You DO NOT have to be a young adult for Pastor Mambo's group. We are looking that our small groups this summer are diverse generationally.
Email Pastor Mambo for more info mambo@westsidechurchintl.org